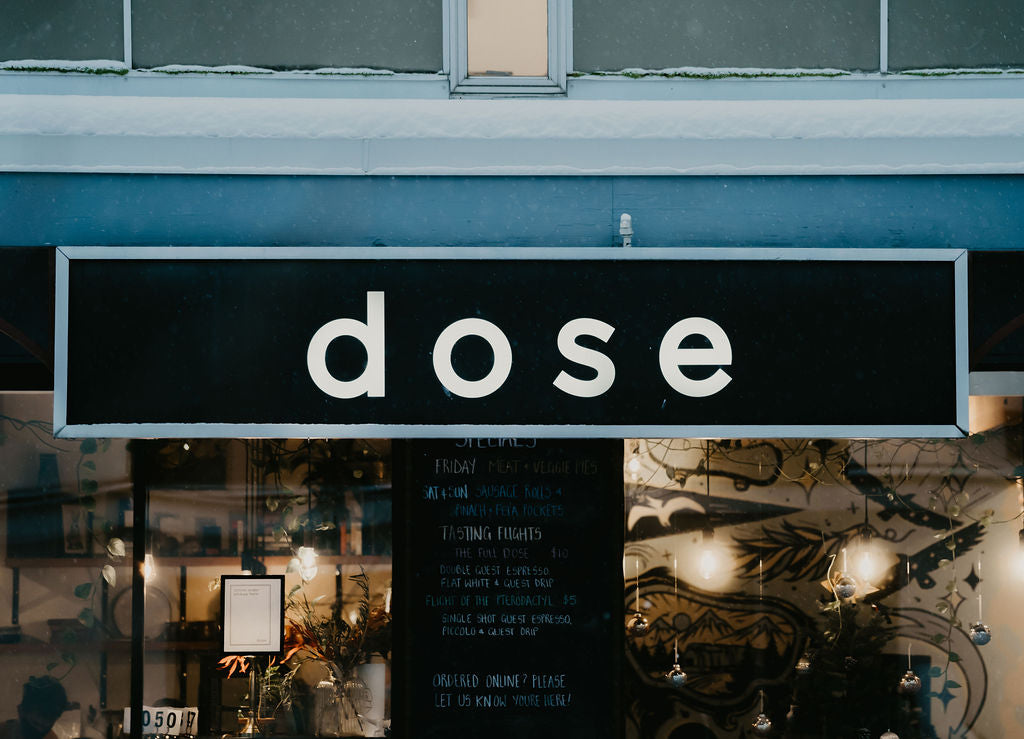 It takes a village to raise a coffee shop
Dose started as a genuinely heartfelt community effort. Friends helped build it (with little reward except free coffee!) and neighbours donated chairs and tables. Dose is the product of our community, who came together to give it life.
We've come a long way. The chairs now match, the kitchen has expanded, and the ol' green dinosaur of an oven was finally replaced with one that actually works. But the coffee and the vibes, they haven't changed one bit.
Community
Fair warning: you'll likely make a new friend and stay way longer than you planned.
A+ coffee
With Monogram Coffee as our house roaster and talented baristas on the machine, you'll be awed by the results.
Primo service
Everyone knows your name. In fact, we see it as one of the most important parts of our job.
Tunes on tunes
Our team loves curating awesome playlists. It gets our creative juices flowing. Follow us on Spotify
@Dose Coffee
The people that make us